Are you researching Del Cerro San Diego real estate? This page can help you whether you are interested in selling your home or buying a home.
Home Prices Over the Past 5 Years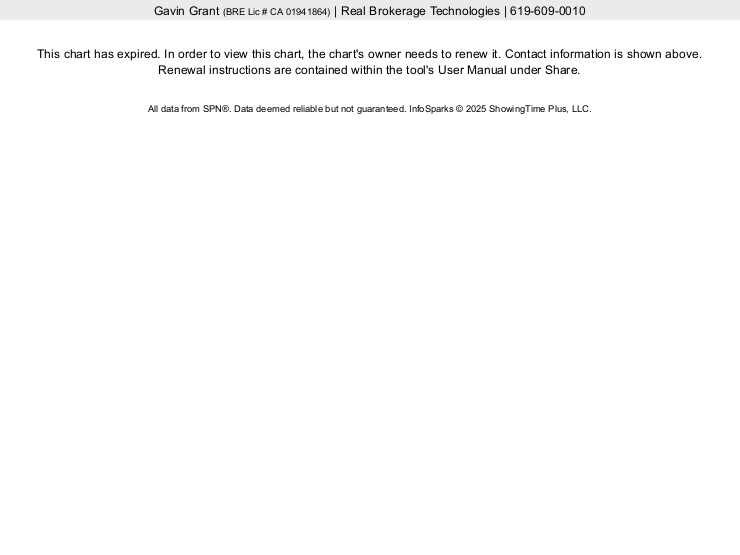 Del Cerro San Diego Real Estate
Location
Del Cerro is located next to Lake Murray Park.  To the north is the San Carlos neighborhood and to the south is the 8 freeway and San Diego State University.  On the east side is Lake Murray and on the west side are the Grantville and Allied Gardens neighborhoods.

History
The Del Cerro area was developed as a residential suburb during the 1950s, 1960s and 1970s.
The San Diego State University Master Plan has proposed to build a housing project for faculty and staff on university-owned undeveloped open space in Del Cerro (at the site of Adobe Falls, a city historic landmark). The plan to expand the university's facilities into Del Cerro was initially proposed in 2005 but was blocked by a judge's ruling. The plan's Environmental Impact Report had been contested since 2005 through litigation brought by the Del Cerro Action Council, the City of San Diego, and others. On February 11, 2010 a judge issued a decision in favor of SDSU, but the city appealed the denial of its writ. The case remains under review at the Court of Appeal.
The area is vulnerable to wildfires, so research insurance costs, because they are likely higher than other lower risk areas.Residents have battled with the city over getting permission to clear brush from slopes to reduce the risk of fires spreading.