Are you researching Mission Hills San Diego real estate? This page can help you whether you are interested in selling your home or buying a home.
Home Prices Over the Past 5 Years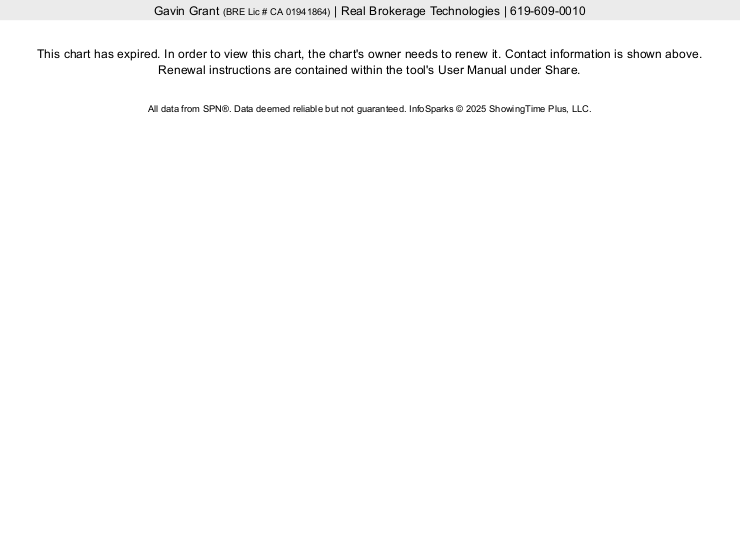 Mission Hills San Diego Real Estate
Find Listings in Mission Hills
Location
Mission Hills is located at the northwest corner of the Uptown community in San Diego.  To the north is the 8 freeway and to the south are the Midtown and Bankers Hill neighborhoods.  On the east side is the Hillcrest neighborhood and on the west side is historic Old Town.

Notable Multi-Family Development
1 Mission – A five-story, 120,000 square foot mixed-use project with 61 luxury residential units.
History
This area was  subdivided into what is now known as Mission Hills in 1908 and development began shortly afterwards.  In the 1910's, Mission Hills was connected by the Class 1 streetcars as part of the San Diego public transit system expansion in preparation for the 1915 Panama-California Exposition.  These streetcars resulted in the expansion of this neighborhood, but were retired in 1939.
The famous horticulturalist Kate Sessions helped to influence development in Mission Hills.  She founded the Mission Hills Nursery in 1910.  You can shop there today at its location on Fort Stockton Drive at the intersection of Randolph Street.
Architecture
Mission Hills is filled with fine examples of various styles of residential architecture such as bungalows, Craftsman, Prairie School, Mission Revival, Spanish Revival and Colonial Revival.  The Mission Hills Heritage offers great descriptions for each of these styles.
Even though the famous San Diego architect Irving Gill did not design any homes in Mission Hills, many notable architects did.  Llloyd Ruocco, Homer Delawie, John Lloyd Wright (second oldest son of Frank Lloyd Wright) and Sim Bruce Richards were modern architects who designed homes in the 1950's and 1960's. In 1913, Richard Requa, known for designing in the Spanish Revival architectural style, designed his first home in Mission Hills.  The structure is still standing today at 4346 Valle Vista.